The Ultimate Fighting Championship (UFC) is a mixed martial arts organization founded in 1993 by Rorion Gracie and Art Davie. The UFC has become one of the most popular sports events on the planet, and its events attract record-breaking audiences from all over the world.
In this article, we will take a look at some of the biggest UFC events in history and the impact they made on the sport.
Overview of UFC
The Ultimate Fighting Championship (UFC) is a U.S.-based mixed martial arts (MMA) promotion company, founded on November 12, 1993 by Art Davie and Rorion Gracie. UFC was created as as a tournament to find the world's best fighter regardless of style. At the time, various martial arts styles were not well known or understood, so the early UFC events served to educate spectators about the differences between various martial arts disciplines like Brazilian jiu-jitsu, judo, wrestling and other styles like karate and kickboxing.
The first ever UFC event was held in Denver on November 12, 1993 with a total of eight fighters competing in a one night tournament format. The event was revolutionary as it showcased different fighting styles in an arena setting with very little regulation or safety measures in place. Since then its popularity has grown steadily and spawned many more events featuring top level fighters from all over the world competing in UFc sanctioned fights.
Today UFC is broadcasted globally through television networks such as ESPN+ and pay-per-view services such as FOX Sports and ESPN+. There have been over 500 events that have featured more than 2000 fighters from around the globe with some even going on to become household names like Anderson Silva, Conor McGregor and Ronda Rousey who were all former UFC champions.
When Was UFC Founded?
The Ultimate Fighting Championship (UFC) was officially founded in 1993 as a professional mixed martial arts organization. Though it started as an eight-man tournament, the organization has since grown to become one of the leading mixed martial arts events in the world, boasting over 4 million pay-per-view buys and hosting some of the biggest and most celebrated events in MMA. The UFC and its athletes have become global icons, featured regularly on ESPN and other sports outlets. Since its establishment, UFC has seen numerous changes in ownership, rulesets and promotional strategies for fighters. In July 2016, WME-IMG acquired UFC for $4 billion from Zuffa LLC which had owned UFC since 2001. Since then, many big names such as Conor McGregor, Ronda Rousey, Jon Jones and Khabib Nurmagomedov have become part of its long list of competitors making it one of the top combat sports organizations known to fans across the globe today.
UFC 1: The Beginning
The Ultimate Fighting Championship (UFC) was founded in 1993 by Rorion Gracie and Art Davie. This marked the beginning of the mixed martial arts (MMA) organization and the first sanctioned event.
UFC 1 was held on November 12, 1993 in Denver, Colorado and featured eight fighters in a single-elimination tournament that would define the sport for years to come.
History of The event
The first Ultimate Fighting Championship (UFC) event, titled UFC 1: The Beginning, was held on November 12, 1993 at the McNichols Sports Arena in Denver, Colorado. It was created as a tournament to determine the world's most effective martial art. Eight athletes representing various fighting styles competed in a one-night tournament that was broadcast on pay-per-view television around the world. The referees had little experience with mixed martial arts and used judo rules to judge the fights instead of established regulations. The first round of fights featured a light heavyweight matchup between martial artist Royce Gracie, who represented Brazilian jiu-jitsu, and boxer Art Jimmerson. In addition, there were three other contests in the first round featuring kung fu, tae kwon do and kickboxing practitioners against each other. After 15 minutes per fight, Royce Gracie won all three rounds by submission via chokehold or armbar and advanced to the finals where he faced and defeated Gerard Gordeau by utilizing his jiu-jitsu techniques for another five minutes to win UFC 1. In subsequent UFC on PPV events beginning with UFC 2: No Way Out in 1994 and continuing through today's Fight Night events on network TV, fighters have become more well-rounded competitors representing different fighting styles such as wrestling, boxing and muay thai as well as submission grappling techniques including jiu-jitsu. With changes in judging criteria due to evolving combat sports regulations over time and better fighters finding their ways around their opponents regardless of style technique rivalry has grown significantly.
Impact of UFC 1 on The MMA Scene
In 1993, the Ultimate Fighting Championship (UFC) held its first event, which is viewed as the spark that ignited a fire in the mixed martial arts (MMA) landscape. The event, called UFC 1: The Beginning, was directed by Rorion Gracie and Art Davie. Their vision was to create a competitive arena where different styles of martial arts and combat sports could be pitted against each other with few rules to determine the most effective martial art.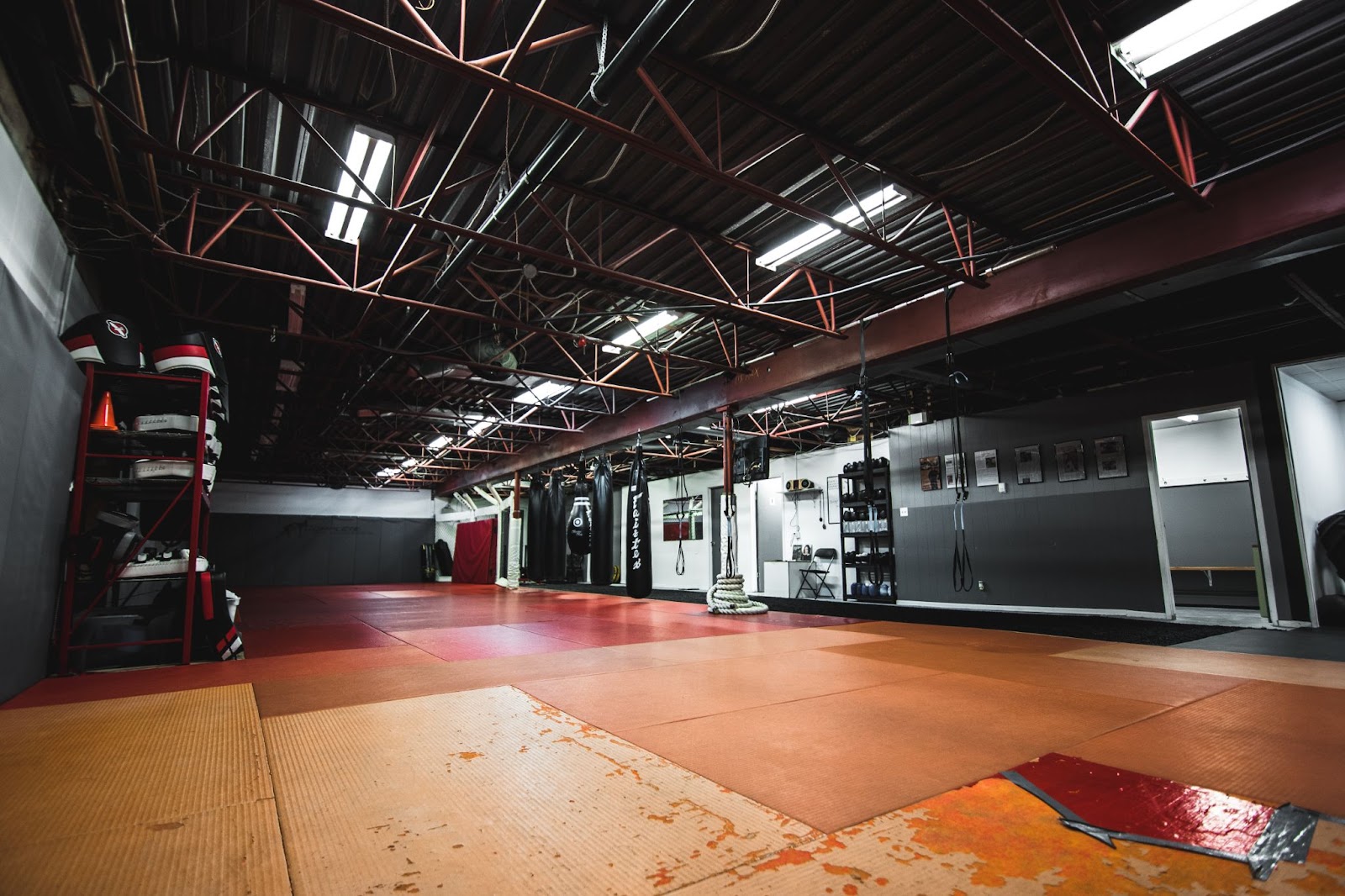 The fights were explosive and captivated audiences. Previously, audiences had only seen individual fighting styles pitted against each other in movies like Enter the Dragon or early martial arts tournaments such as Pankration and vale tudo events in Brazil. With UFC 1: The Beginning, people witnessed something different — a real fight between athletes from various backgrounds that utilized diverse techniques to land devastating moves on their opponents without any clear rules or regulations in place. The first UFC event marked an era of MMA's popularity as subsequent bouts caught more attention from fans around the world. Aside from its rise in popularity amongst existing MMA practitioners and fight enthusiasts, UFC also popularized several other mixed martial arts techniques such as ground-and-pound technique pioneered by Royce Gracie at UFC 1: The Beginning and catch wrestling techniques showcased by Mark Coleman at later events. Furthermore, UFC 1: The Beginning launched a series of spectacular PPV events for which fans clamored for tickets worldwide — a testament to the power of this one initial event which changed the way viewers thought about spectator sports forevermore. To this day, MMA fans yearn for these types of all-out battles within cage walls with athletes pushing their training and skills to their absolute limits.
UFC 100: A Decade of Dominance
The Ultimate Fighting Championship (UFC) was founded in 1993 and has been a booming success ever since. After surviving the early years as a pay-per-view phenomenon, UFC 100 was the culmination of a decade-long journey and was one of the biggest events in UFC history.
Despite its controversial nature, the night was chock full of action and set the stage for future events. From the fighters to the media coverage, let's take a look back at the highly-anticipated UFC 100.
History of The Event
The Ultimate Fighting Championship (UFC) is the world's premier mixed martial arts (MMA) organization. Originally founded as a tournament-style elimination event in 1993 in Denver, the UFC has grown to become one of the most widely watched and celebrated sports events of the modern age. On July 11th, 2009, MMA fans from around the world gathered to witness UFC 100's tenth anniversary celebration. The event marked a decade of historic accomplishments, not only for its devoted fighters but also for MMA fans everywhere. This milestone provided an opportunity for spectators to understand and appreciate the unique journey that has lead to where we are today. The growth of both public interest and innovation have created a dynamic platform for which many of today's biggest stars are competing on. Over its ten-year run, UFC 100 hosted twenty-eight bouts featuring names such as Randy Couture, Quinton Jackson, Anderson Silva and Frank Mir – all major figures in their own right. Moreover, each event provided an unforgettable entertainment experience for those lucky enough to attend or watch it live via PPV or TV broadcast around the world. With records being put up and broken throughout this storied history it is clear why this momentous occasion remains highly regarded by members associated with the sport today.
Impact of UFC 100 on The MMA Scene
On July 11th, 2009, UFC 100 marked 10 years since the founding of the Ultimate Fighting Championship. The event featured two heavyweight title fights and the return of Brock Lesnar to UFC 100. It sold out in less than five minutes and was one of the highest grossing pay-per-view events in MMA history. The card featured a total of nine bouts including five main events with some of MMA's biggest stars including Georges St-Pierre, Frank Mir, Dan Henderson, Michael Bisping and Rampage Jackson. This event marked a turning point for the organization which saw its growing popularity amongst fans as well as more recognition from mainstream audiences. The impact this card had on the sport was immense and it represented a momentous occasion in MMA history where all eyes were on this event and the UFC organization which brought them to this point after so many years of pushing through adversity to be seen as legitimate in athlete competition within sports entertainment.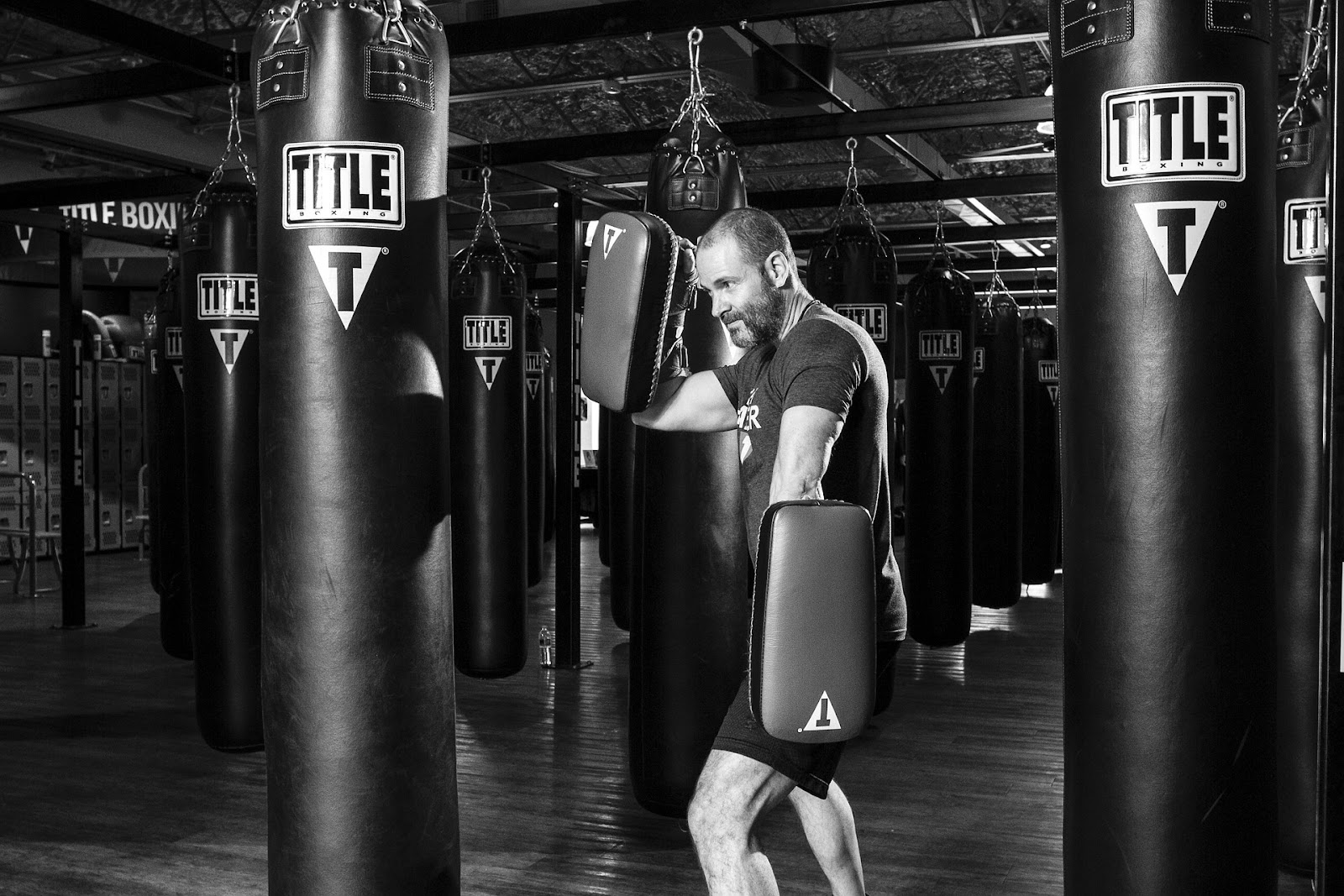 By showcasing such a stacked card with so much talent involved they sent a statement that they were no longer "just another MMA promotion" but instead had arrived on the world stage as an established brand with immense growth potential that had come from many hard fought battles including four formal trials which tested Dana White's targeted vision for his promotion to become an entertainmen leader within combat sports organisations recognized by both athletic improvement specialists and broadcasting media alike.
UFC 200: The Return of The Legends
UFC 200 marked the return of some of the best MMA fighters in history from the 1990's and 2000's. The event was a star-studded affair, with the likes of Chuck Liddell, Tito Ortiz, Matt Hughes and BJ Penn all making their return to the octagon for this event.
UFC 200 was a crucial milestone for the organization, which was founded in 1993. It marked the organizations return to its former glory. The event brought the UFC back to the mainstream and ushered in a new era of MMA.
History of The Event
UFC 200: The Return of the Legends is one of the most anticipated Mixed Martial Arts events in history. It will be held on July 9, 2016 at the T-Mobile Arena in Las Vegas, Nevada and promises to be a night of legendary fights. This event marks the four-year anniversary since the first UFC event on November 12, 1993.
The Ultimate Fighting Championship (UFC) is the largest MMA promotion in the world and was founded by brothers Rorion Gracie and Art Davie. They wanted to produce a live event with unknown fighters from different disciplines such as judo, karate, wrestling, boxing and kickboxing competing against each other with few rules or regulations. In 1997, SEG purchased the UFC from its original owners and began sponsoring pay-per-view events.
The UFC has seen dramatic growth over the past two decades; with over 800 fights streamed for free on Fox Sports 1 and 2, millions more watching on streaming services like Netflix, YouTube and various online media outlets; as well as an aggressive commitment to cross promotion via twitter (@ufc). The success of these strategies have made the UFC one of sports' most recognizable brands in popular culture today. With its sale to WME/IMG for over $4 billion dollars in 2016 confirmed as official, it is a safe bet that we haven't seen anything yet! Get ready for a night of incredible fights at UFC 200: The Return of Legends!
Impact of UFC 200 on The MMA Scene
The UFC 200 event was one of the most anticipated mixed martial arts events in history. It marked the 20th anniversary of the company's founding and featured legends from throughout the sport's history, including Anderson Silva, Royce Gracie, and Brock Lesnar. The event was broadcasted worldwide by Pay-per-view and Mobile TV providers, attracting a larger audience than ever before. It also marked a major milestone for women's MMA as Amanda Nunes became the first female champion to headline a UFC event. UFC 200 promoted an environment where fighting with honor and respect, as well as developing technical skills, is just as important as winning. This mentality has become more public due to the constant exposure to these athletes that have drawn large crowds who are taken in by the pageantry displayed at these events. As a result of this, many viewers now identify with fighters on a personal level rather than just reciting statistics or wins and losses each week; people now cheer their favorite fighter no matter which promotion they compete in or what martial art they specialize in. The promotion has been able to establish a legacy over its 20-year span by working tirelessly with teams like Reebok, ESPN+, Fox Sports 1, UFC Fight Pass and various other media outlets that covers MMA around the globe; bringing millions to their arena shows and millions more tuned into networks across different countries around the world for extended coverage for all those eager fans looking for more action outside of what is presented live each weekend. For those not so familiar with MMA or these Mixed Martial Artists training hours after hours everyday under some of biggest names in combat sports it might seem like there is an overnight sensation but befitting this legendary night was over two decades dedication that led up too it to provide those competitors displays of unique martial arts abilities.. With endless per seconds maneuvers delivered on thousands feet painted canvas providing storybook endings making moments happen keep inspiring future warriors watching their examples create betterment in lives within our communities promotes discipline may even inspire greatness throughout this house we call planet earth…This is impact of UFC 200 on MMA scene!
UFC 229: Khabib vs. McGregor
UFC 229 was one of the biggest events in UFC history, taking place on October 6, 2018. The fight, between Khabib Nurmagomedov and Conor McGregor, was the culmination of months of buildup, starting with the UFC being founded in 1993.
Going up to that point, the two fighters had a personal rivalry, further escalating the match-up. Let's take a look at the details of this thrilling event.
History of The Event
UFC 229 refers to a mixed martial arts event held by the Ultimate Fighting Championship (UFC) on October 6, 2018, at T-Mobile Arena in Paradise, Nevada. It was the most bought PPV event in UFC history, totaling over 2.4 million buys. Headlining the event was a championship bout between current lightweight champion Khabib Nurmagomedov and former champion Conor McGregor. This fight marked the official return of McGregor back to the cage after 2 years since his last professional MMA bout.
The UFC organization was founded in 1993 as an American Mixed Martial Arts promotion based in Las Vegas, Nevada owned and operated by parent company William Morris Endeavor. Though several MMA promotions have come and gone throughout its 25 years of existence, the UFC has grown exponentially with some of its athletes becoming household names like Ronda Rousey, Brock Lesnar and nearly half dozen champions holding multiple titles across their respected weight classes including Anderson Silva who held the middleweight title from 2006–2013 and is currently considered one of the greatest Mixed Martial Artists of all Time.
Impact of UFC 229 on The MMA Scene
The UFC 229 bout between unbeaten UFC Lightweight champion Khabib Nurmagomedov and former two-division champion Conor McGregor was one of the biggest fights in Mixed Martial Arts (MMA) history. Taking place on October 6th, 2018 at T-Mobile Arena in Las Vegas, Nevada, USA, it was an impressive clash of two of the best MMA fighters ever.
UFC 229 was not only a highly anticipated fight but also had an impact on the entire MMA landscape. It saw Conor McGregor take to the octagon for the first time since boxing Floyd Mayweather Jr., and clearly stirred up some interest in potentially seeing other big matchups between boxers and MMA fighters. Most notably, it showed that pay-per-view sales were still strong for the UFC with 2.4 million PPV buys – surpassing both Mayweather vs McGregor and UFC 205: Alvarez vs McGregor for the highest grossing PPV in the company's history since its founding on November 12th 1993 by Rorion Gracie and Art Davie. It also showed that Khabib Nurmagomedov continued to be a draw with many fans keenly watching his performances inside of the octagon because he can match anyone's size and skill set. With six successful defenses against top contenders, he easily got further established as one of MMA's best champions ever displaying exceptional stamina, strength and unbeatable chokes evoking true Russian spirit among his home country fans.
Apart from having positive implications on viewership & viewership numbers alike resulting skyrocketing greater audience reach within the sporting world – arguably this fight at UFC 229 has become one of the most inspirational bouts ever – to be remembered as a stepping stone towards achieving professional success through its lessons on discipline, perseverance & dedication while showing inner strength during difficult times leading many other martial arts athletes ever since – making it indeed one of biggest events in UFC (Ultimate Fighting Championship) till today's date!